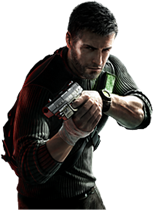 Browse all your
Splinter Cell Stats
We track over 100 of your gaming stats.
See who you played with recently, how you performed, and how well you compare with your friends.
We also keep track of your a, experience, unlocked items, single player missions progress, and completion level.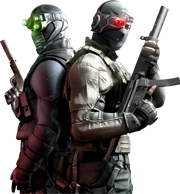 Can't find your Splinter Cell Conviction soulmate or just tired of playing with the same people?
Try out our state-of-the-art matchmaking system to find your perfect gaming match!
Our affinity algorithm will search through thousands of players to find the one that plays and thinks just like you. Make new friends, try new challenges and, best of all, you'll never have to play alone again!